Prokurio Product Updates
Prokurio
Platform Change Log
At Prokurio, we  pride ourselves on our commitment to continuous improvement. We make regular updates to our website and update our fee database weekly. 
Below, you'll find highlights about major updates to our product. Fee and law-related updates are available directly within the platform. 
Want to see what we are working on? Check out our development pipeline for visibility into what the team is currently working on.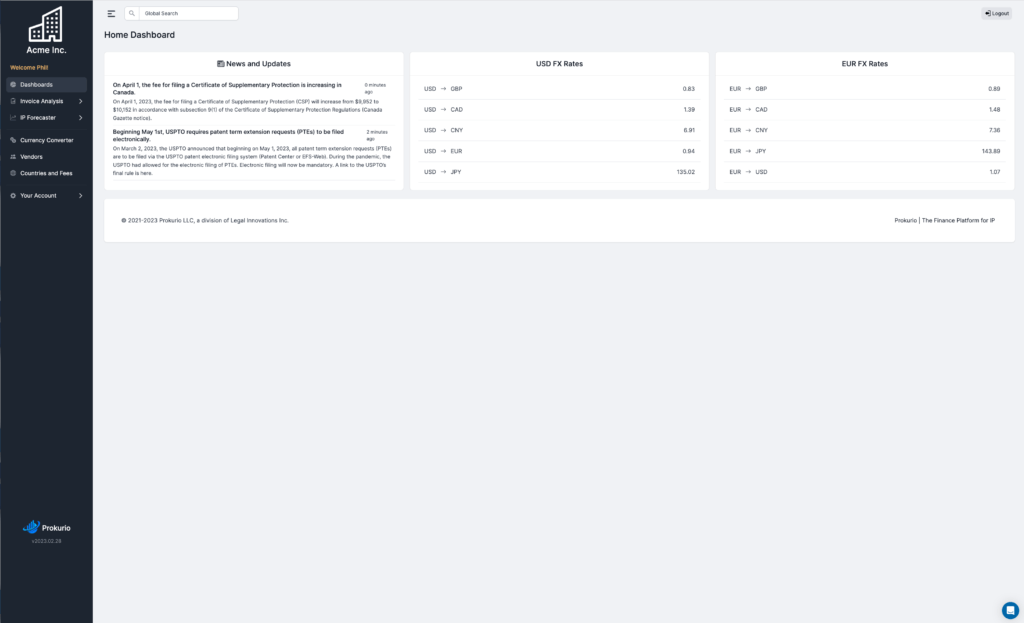 We're revamping the home page to provide the latest fee updates and currency data. We'll be integrating forecast and invoice analysis results throughout March and April.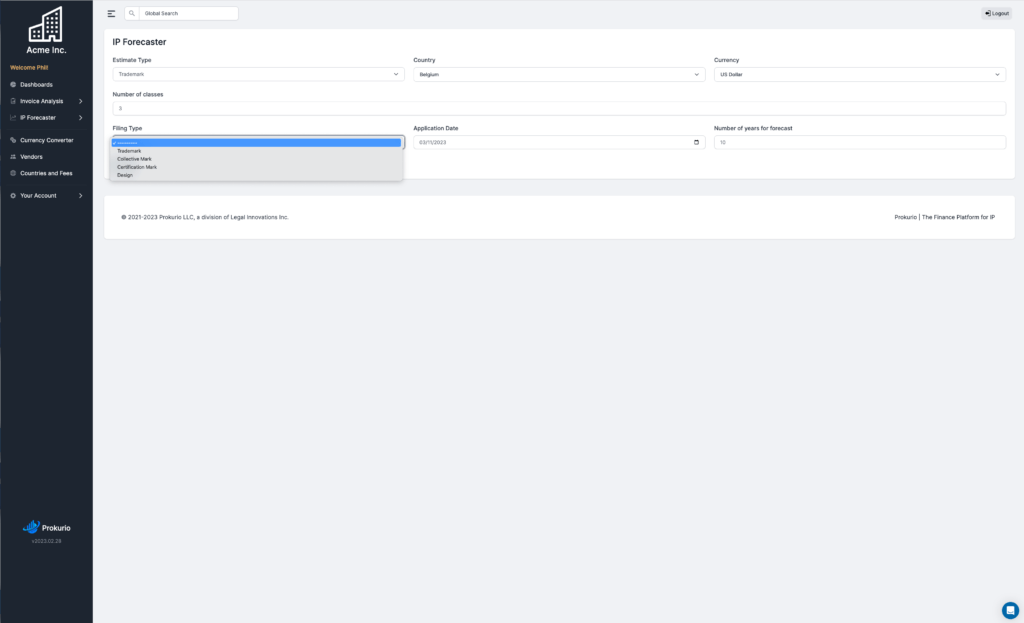 You now have more flexibility with forecasts, enabling you to request forecasts by filing type. 
Countries & Fees UI improvements
We've eliminated unnecessary columns on the country detail screen and the country list view, simplifying the user experience and removing clutter.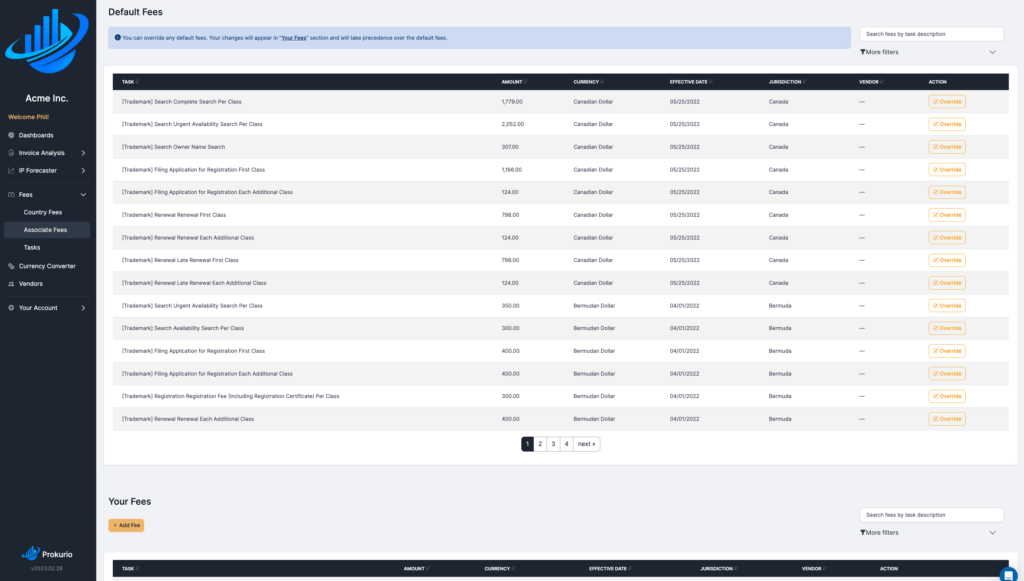 We've made it easier than ever for you to override our default fees or create your own custom fees. Quickly make fees global, jurisdiction-specific or associate-specific (or any combination).
Centralized Access to all PTO Fees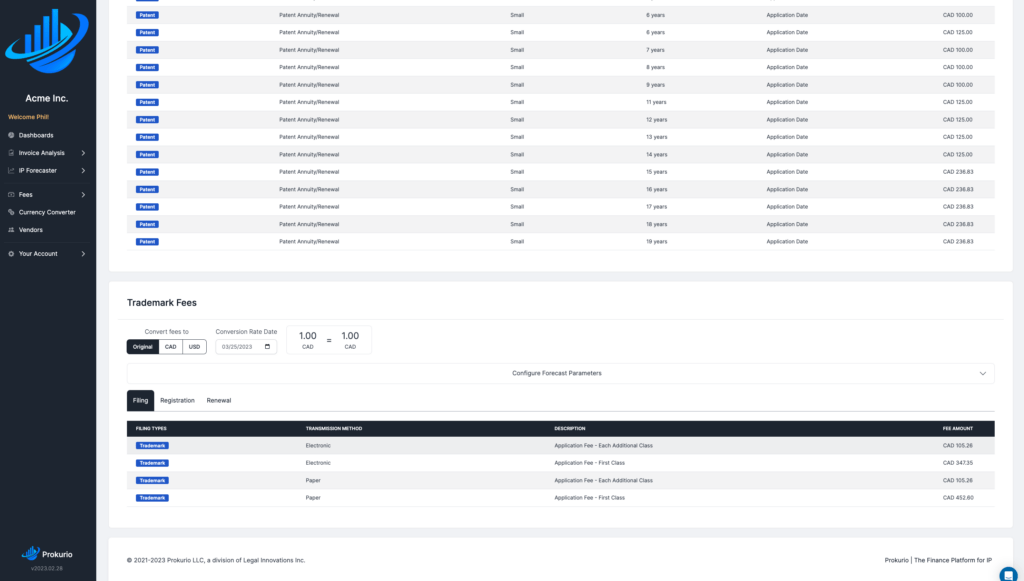 We've enhanced the country module to make it easy for you to access all of the official fees for a jurisdiction, including fees for pages and claims. 
Effective Dates Now Visible For Fees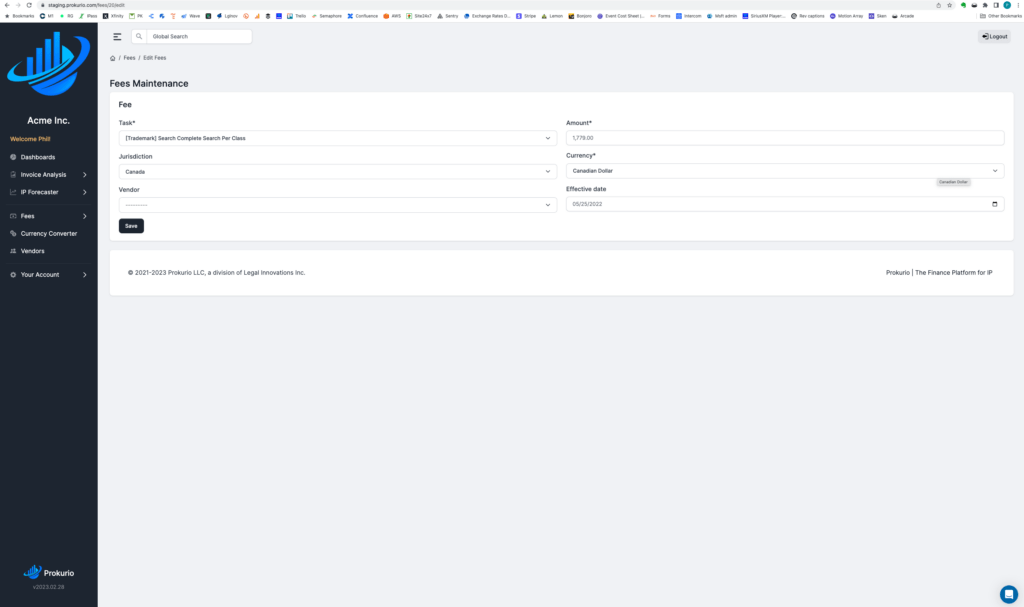 All fees now have effective dates, making it easier to manage and track fee changes. Effective dates can also be set for custom fees, making it easy to track fee changes for associates. 
Unitary Patent Management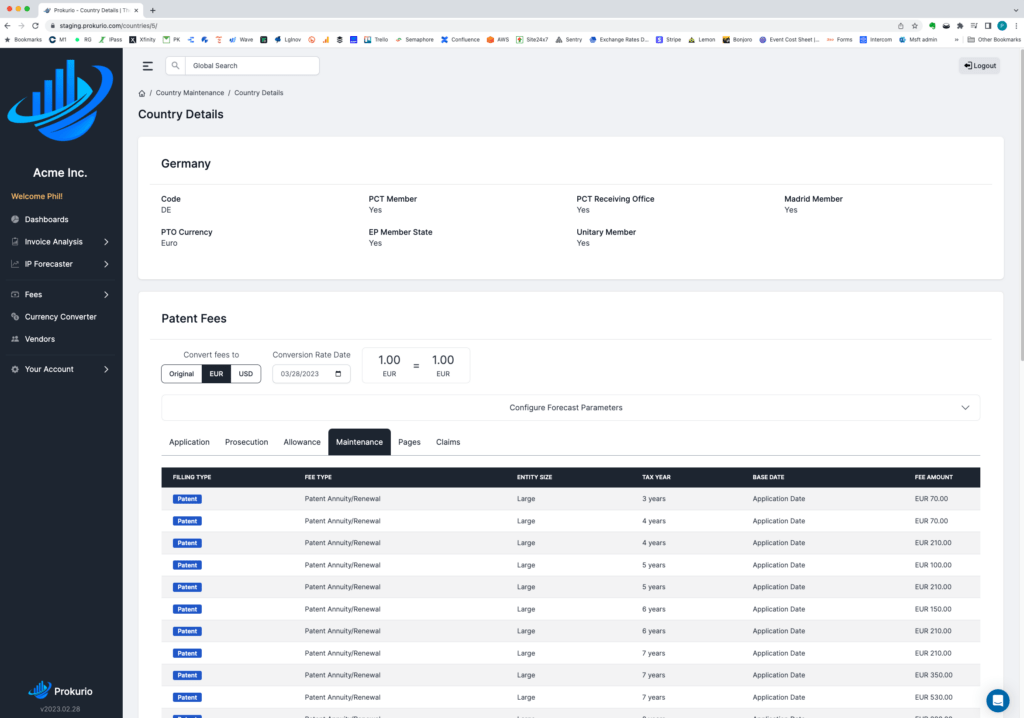 We are now tracking the Unitary Patent Jurisdictions and adding fees. This will support our upcoming Unitary/EPC comparison tool and will facilitate forecasting for Unitary patent filings.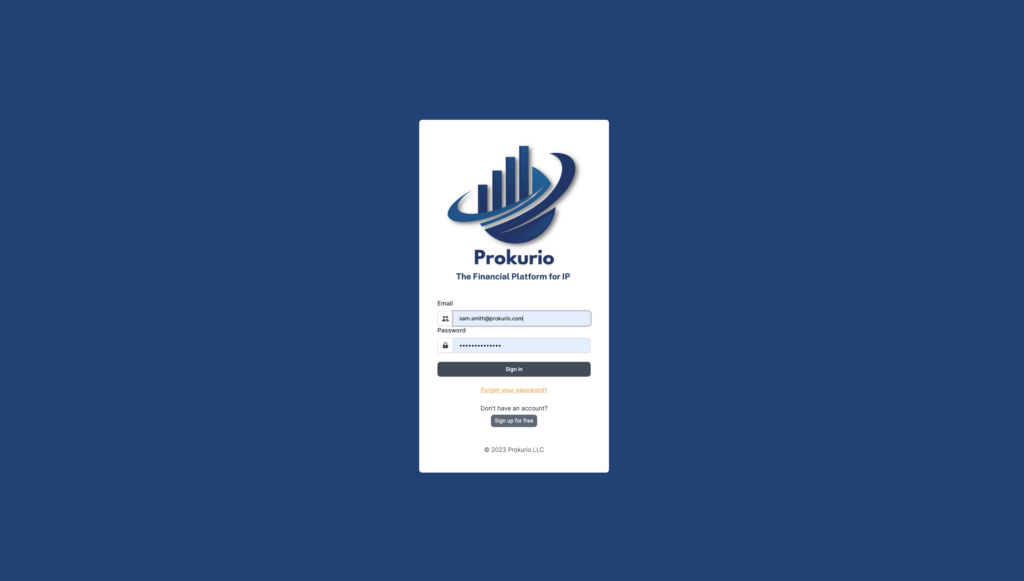 We've improved the security feature that automatically logs users out after a period of inactivity.  You will now get a message letting you know when and why you have been logged off. 
Renewal Watch Trademark Invoice Analysis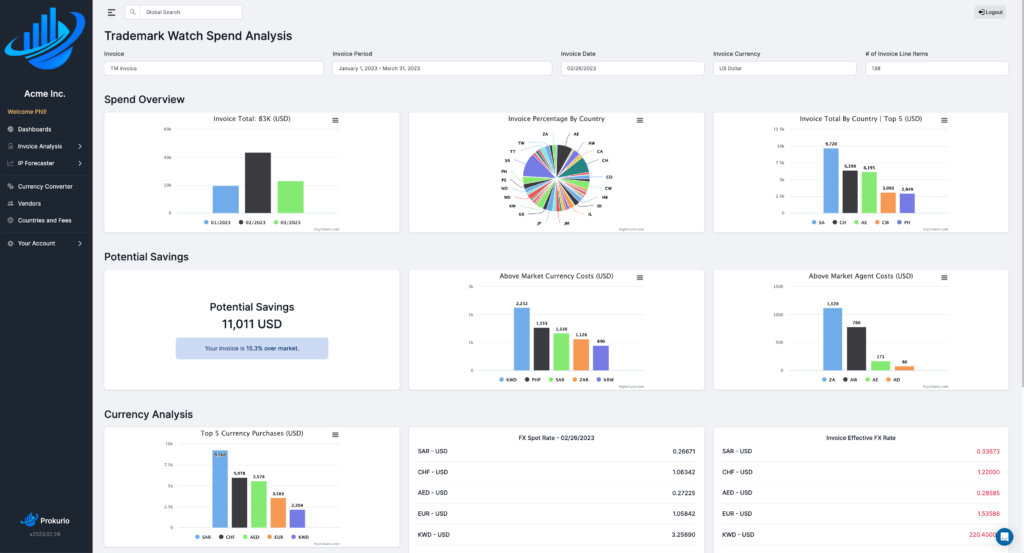 This new feature instantly analyzes trademark renewal invoices for high foreign currency costs and above-market agent or country charges. 
New Localization Capabilities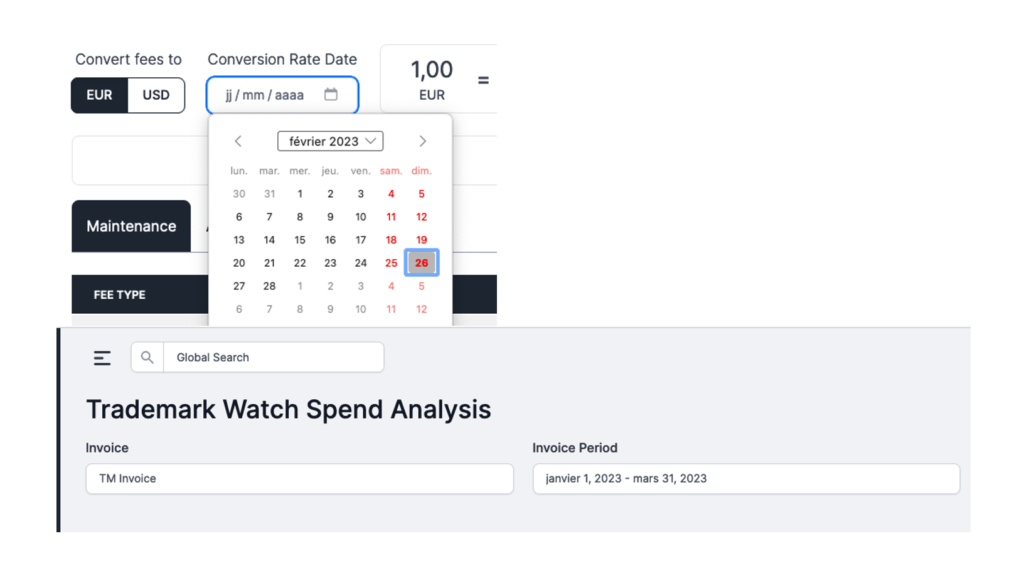 We now leverage browser settings to automatically set languange, currency and date settings. 
Improved Timeline Configuration
We're making it easier to configure default settings, including centralizing timeline settings within the country/fee maintenance screen. 
Improved Trademark fee Screen
We've simplified the user interface when looking up trademark fees and made it easier to read (and understand).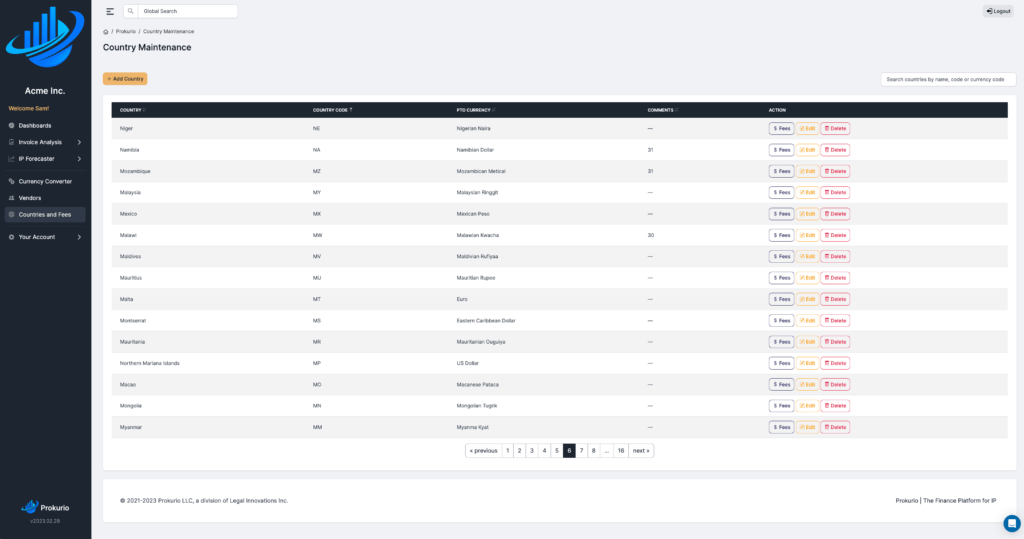 The list views now have the same look and feel and utilize more intuitive icons. We've also made the delete process more consistent across all views.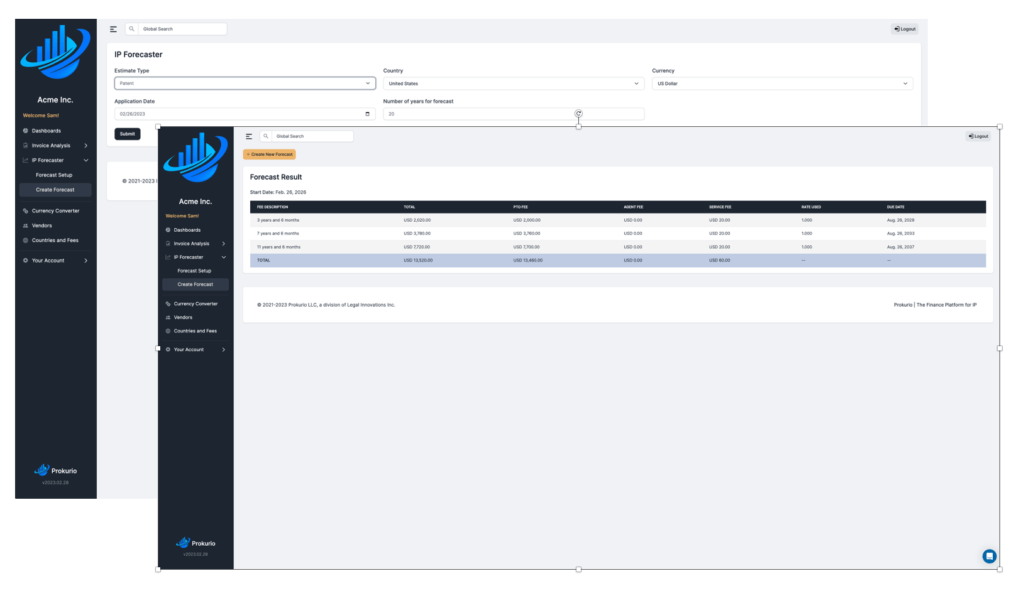 We've introduced the first of our forecasting features, enabling you to create maintenance forecasts for patents or trademarks in all jurisdictions. 
Annuity Watch Patent Invoice Analysis
This new feature instantly analyzes patent annuity invoices for high foreign currency costs and above-market agent or country charges. 
Improved Company/Firm Personalization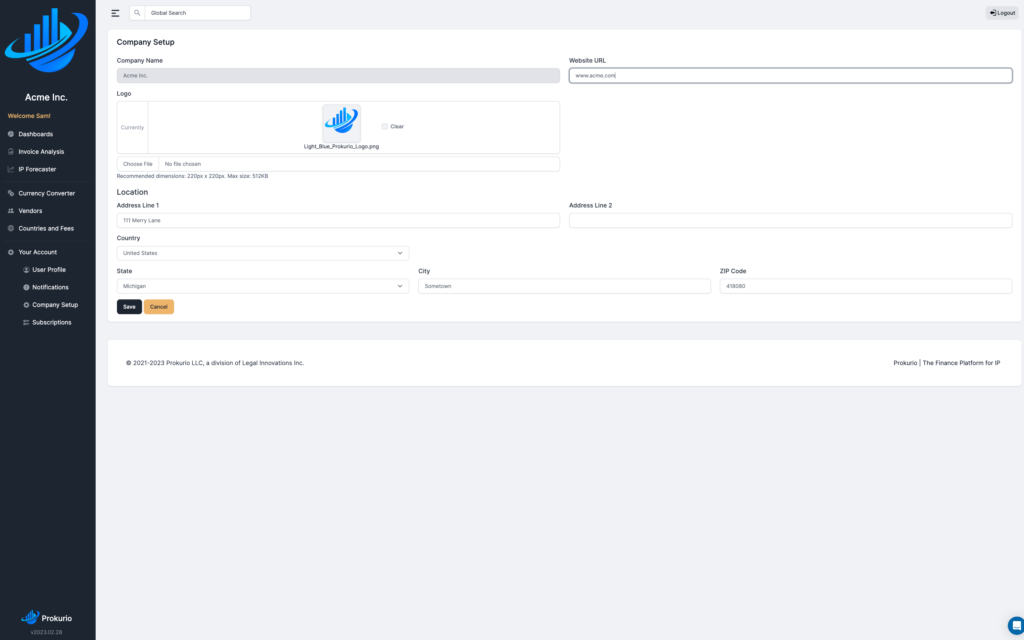 We've added the ability to upload your logo and set company-specific defaults, like invoice currency and home country.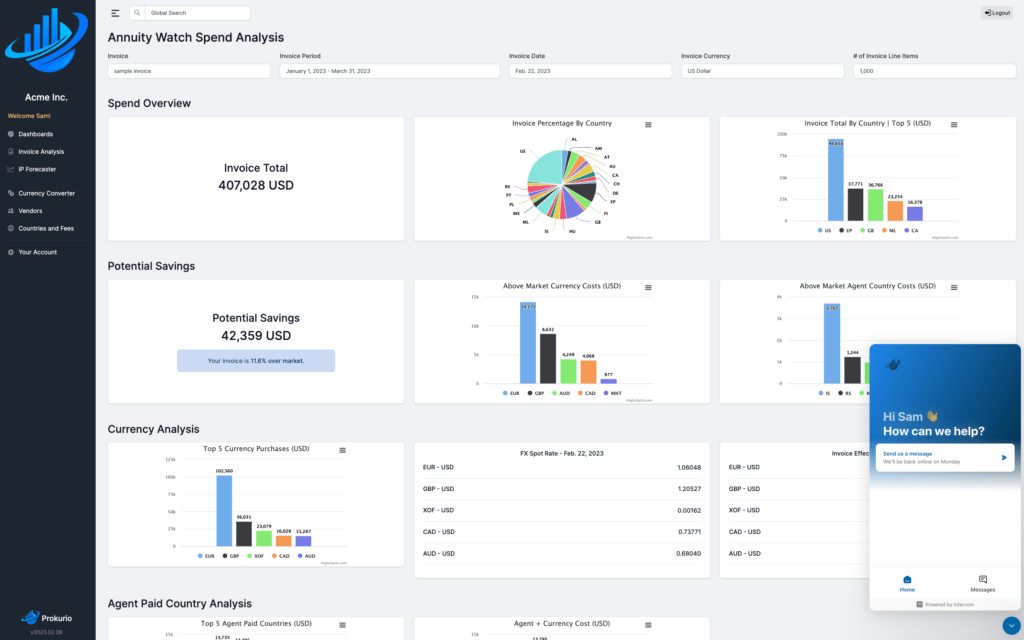 We've integrated Intercom's chat functionality throughout the site to simplify the process of getting support. Prokurio team members respond to chat requests during office hours.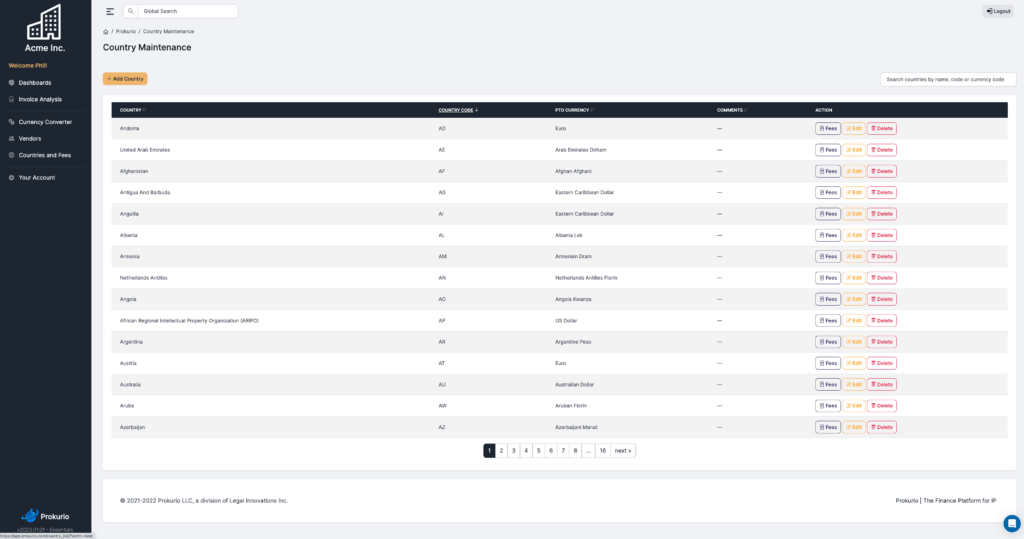 We've improved the sorting and filtering for all of the list views and improved the pagination. 
Unified Country/Fee Screen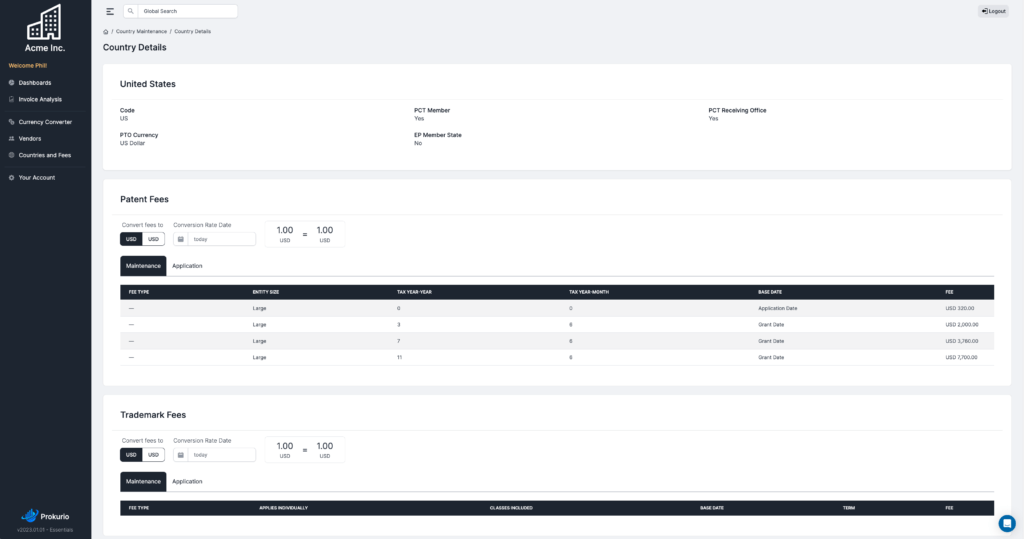 We've unified the country and the fee screens into an integrated information hub. You'll have access to important country and fee information in a single, intuitive interface.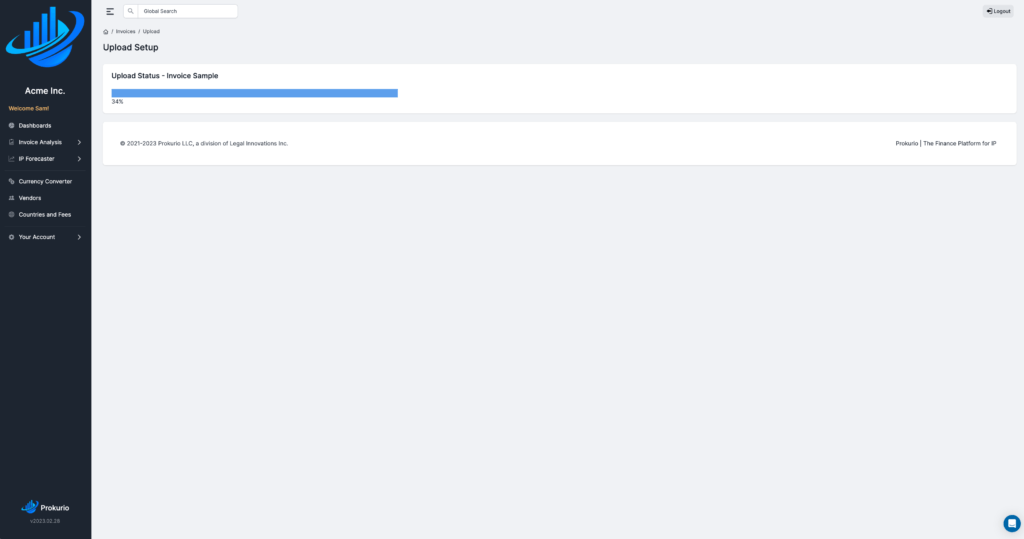 We've moved invoice processing to the background, enabling you to use the system while an invoice is uploading. We've also improved the performance – 1,000 matters processes in less than 30 seconds. 
Have an idea for an enhancement or new Feature?