Prokurio
Product Road Map
At Prokurio, we pride ourselves on developing a truly client-focused platform.
One of our guiding principles supporting this goal is our commitment to transparency – which extends to letting you know what we're working on and what's coming.
Note: The following is shared to highlight some of our current product plans, but like everything in life, plans can change.
We are sharing this for informational purposes and not as a binding commitment.
The timing and sequence of features may shift as other priorities emerge. 
Want to See What's Already Been Released?
We release new features each Week – check back regularly to see what's next
IP Forecaster: Route Finder Improvements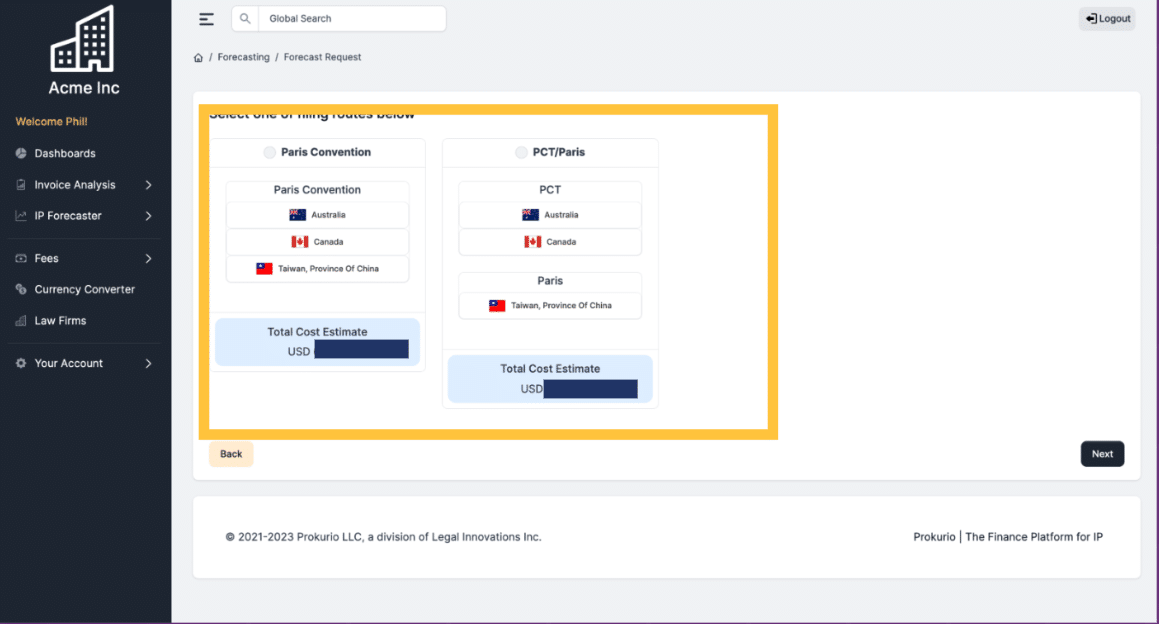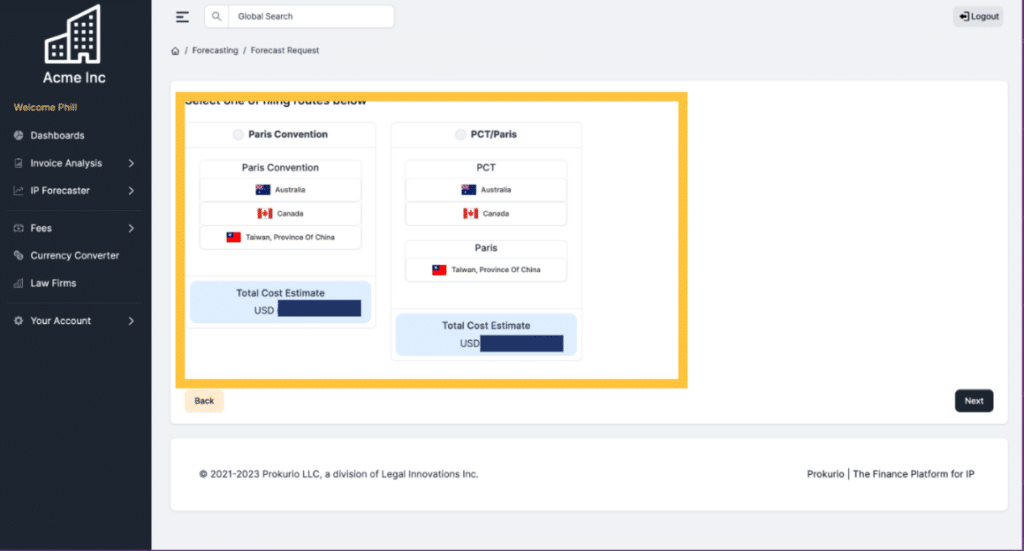 We've built out the infrastructure of IP Forecaster and are now implementing the final components needed for international support. 
Work is being done on our route analyzer, output options and planning options. 
IP Forecaster: Timeline Options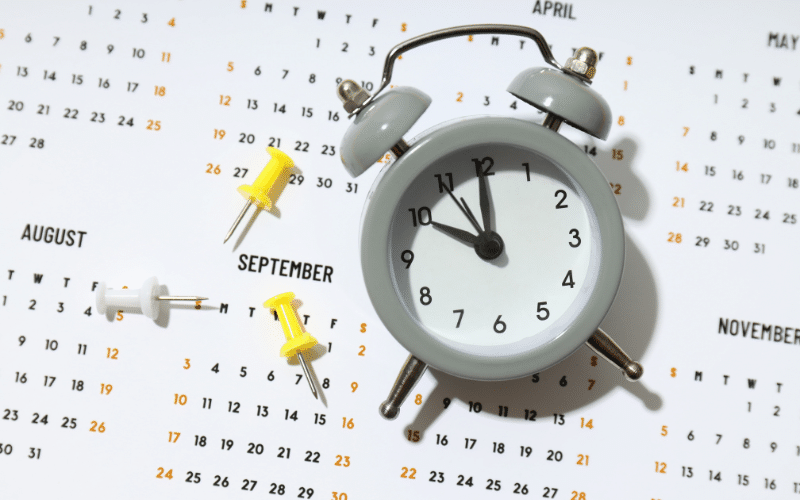 Costs are important, but the timing of costs is equally important. We are working on a number of different ways to visualize costs, identify ways to defer costs and generally give you more control over the timing of costs within IP Forecaster. 
IP Invoice Review: Support for PDF Invoices
We are testing AI-assisted extraction of data from PDF-formatted invoices. 
This will be the foundation for a series of new offerings focused on companies and law firms. 
IP Forecaster: Client Management Improvements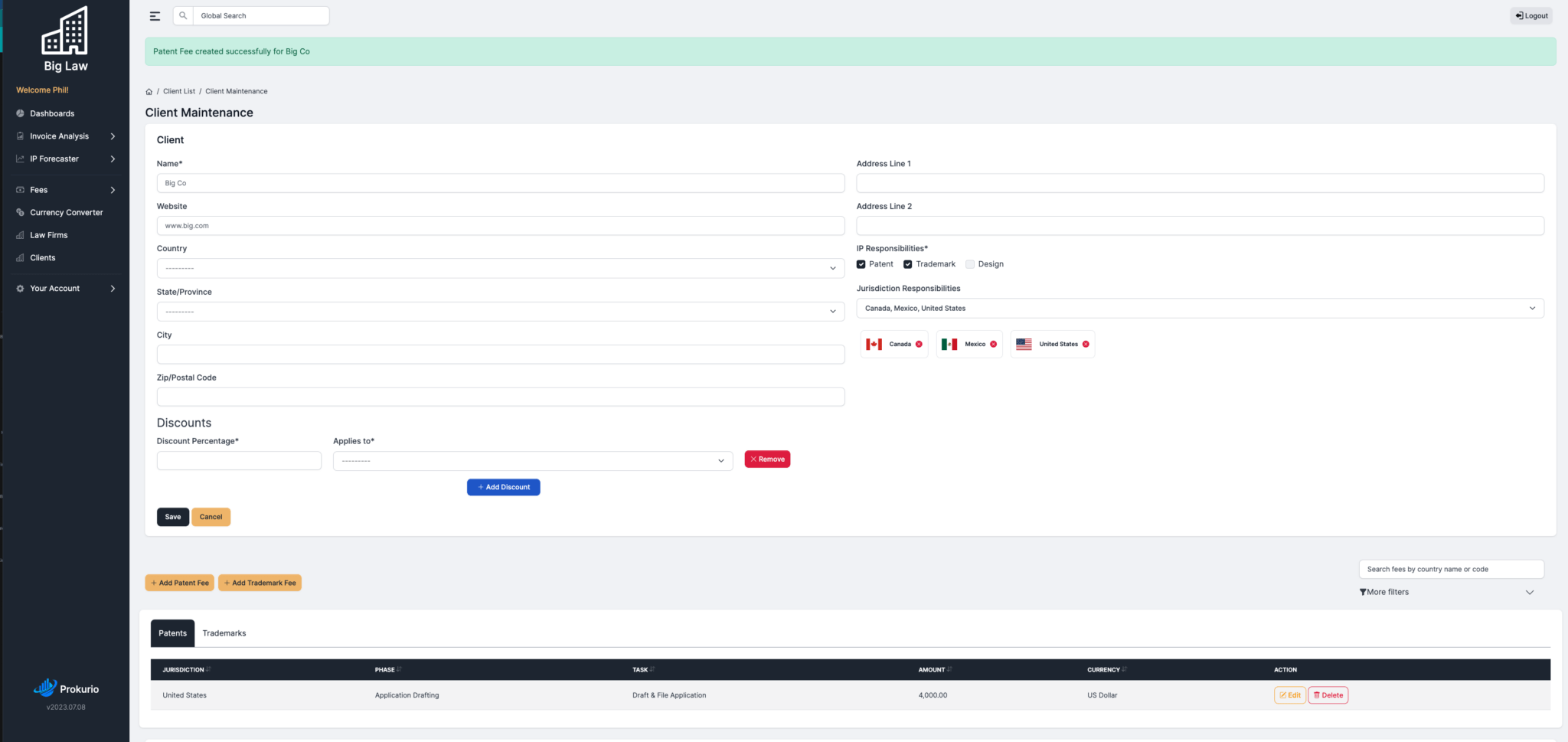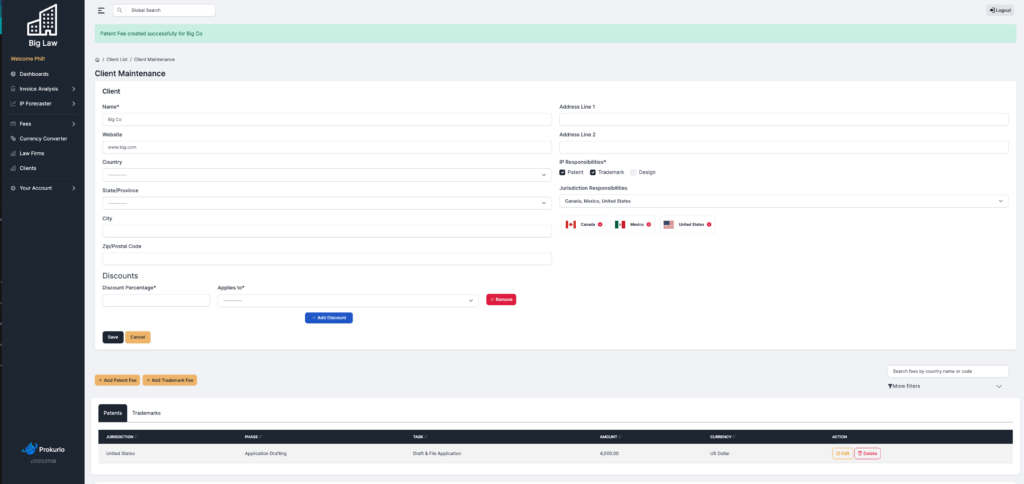 We are working on features that will make it easier for law firms to create and reuse client profiles. This includes making it easier to manage client-specific international associates and filing strategies.  
Have an idea for an enhancement or new Feature?