Prokurio Product Roadmap
At Prokurio, we pride ourselves on developing a truly client-focused platform.
One of our guiding principles supporting this goal is our commitment to transparency – which extends to letting you know what we're working on and what's coming. Check back each month for updates.
Note: The following information is being shared to highlight some of our current product plans, but like everything else in life, plans can change. We are sharing this for informational purposes and not as a binding commitment. Additionally, the timing and sequence of features may shift as other priorities emerge. 
Want to See What's Already Been Released?
Check out Our Change Log Here
Our Current focus is on building out our forecasting features for law firms and companies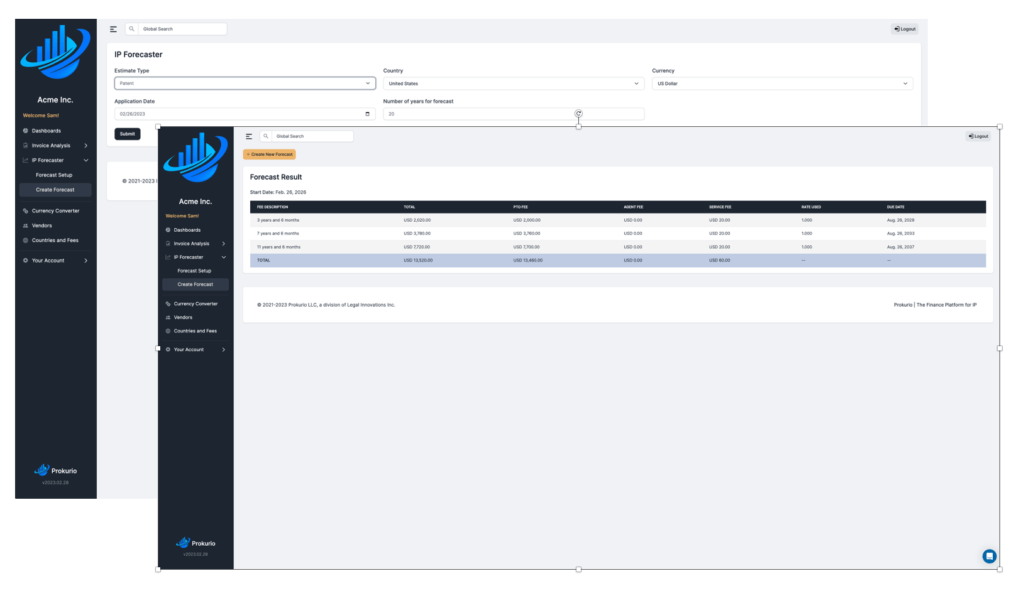 We are adding additional forecasting capabilities, including the ability to forecast all phases of the IP lifecycle for patents and trademarks and complex international filing scenarios.  
Class-based pricing for custom Fees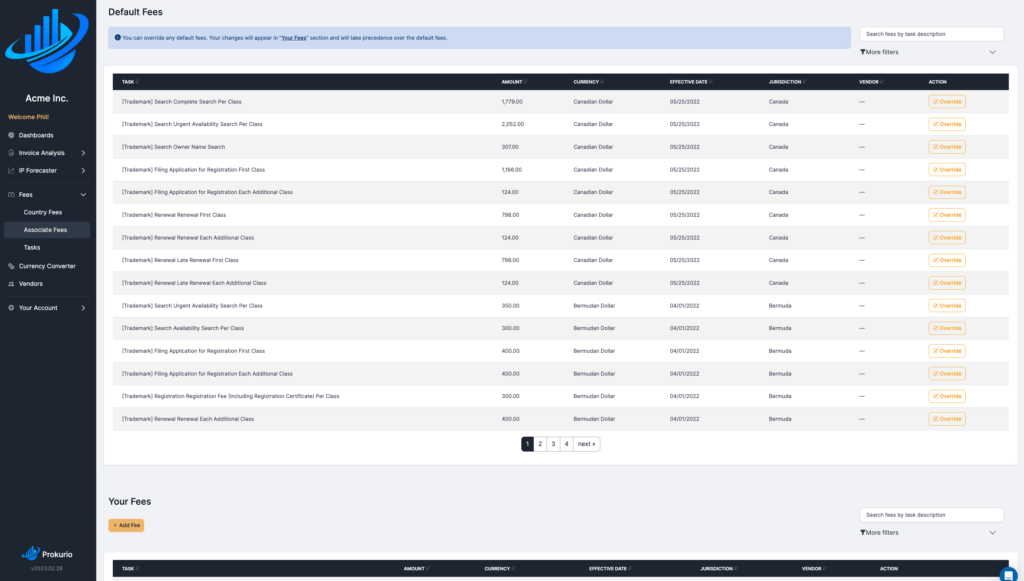 We are expanding our fee customization engine to allow you to create custom associate schedules based on customizable numbers of classes.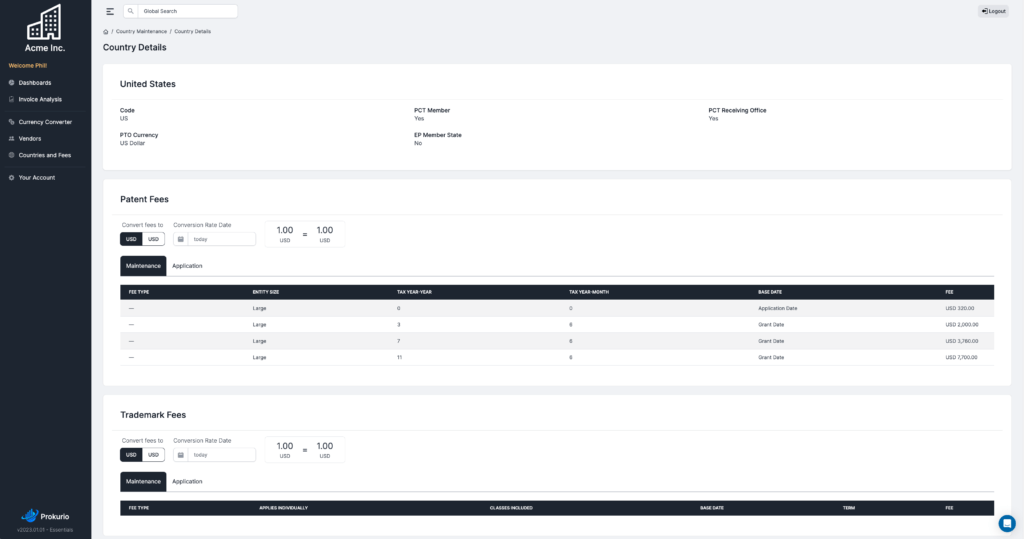 We're making it easier to fine-tune default timeline parameters, enabling you to update our standard timeline variables within the Country Detail screen. 
Unitary Versus EPC Planner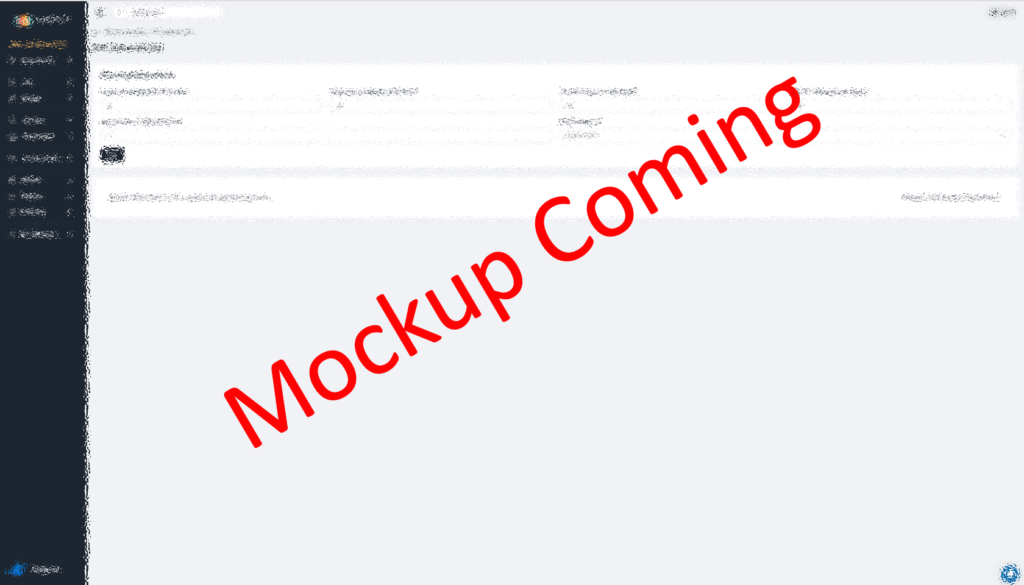 This new feature will make it easy to evaluate the cost differences between pursuing a Unitary or traditional EP patent. 
Configurable Filing Profiles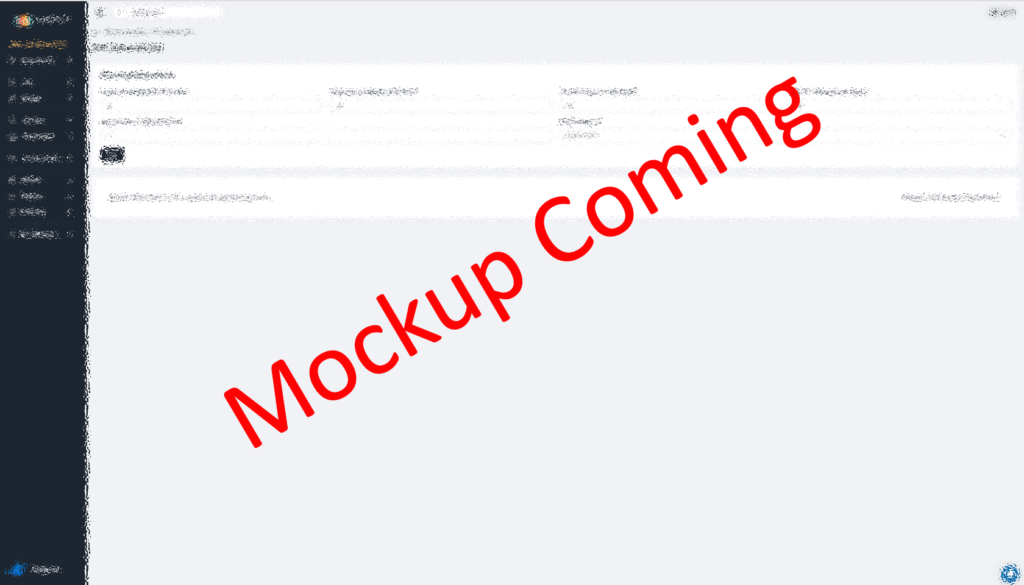 This new feature will enable you to create filing profiles that store reusable assumptions, simplifying the process of creating complex forecasts.
Improved Currency Management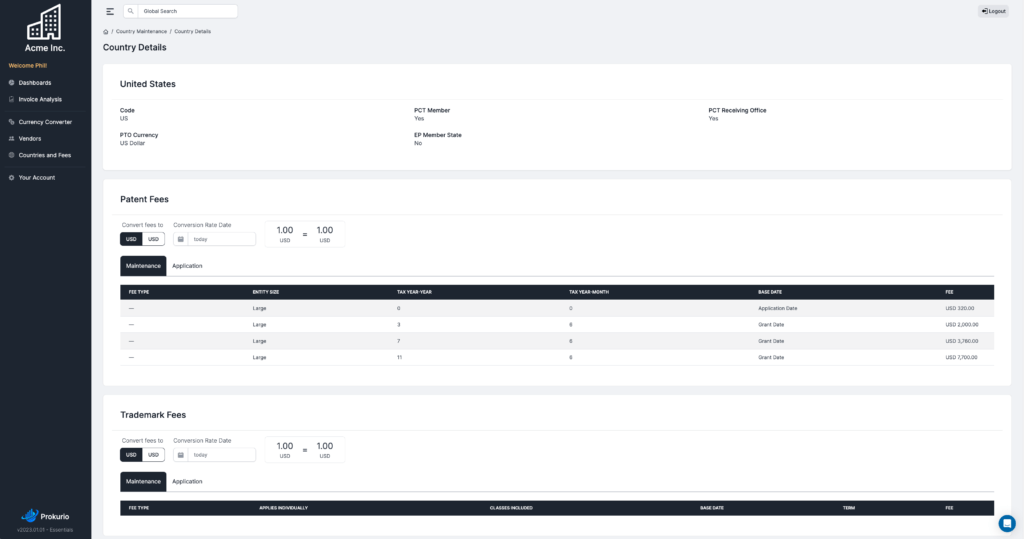 We're making it easier to manage currencies and giving you the flexibility to adjust currency costs and view any fee in any currency. 
Have an idea for an enhancement or new Feature?