Prokurio IP Finance Home Page
Have Been Waiting
Decades
For
This is What Prokurio Does
Sign up for our newsletter and we'll keep you up-to-date
No spam, no sales calls, Nothing Annoying
We think it's the future of strategic IP finance
One Platform for your Critical IP financial needs
Invoice Review, planning, Budgeting, Cost Benchmarking
We integrate data from your IP Management system with IP-Focused financial modeling and budgeting tools.
This gets You out of the financial weeds and back to critical IP-focused responsibilities.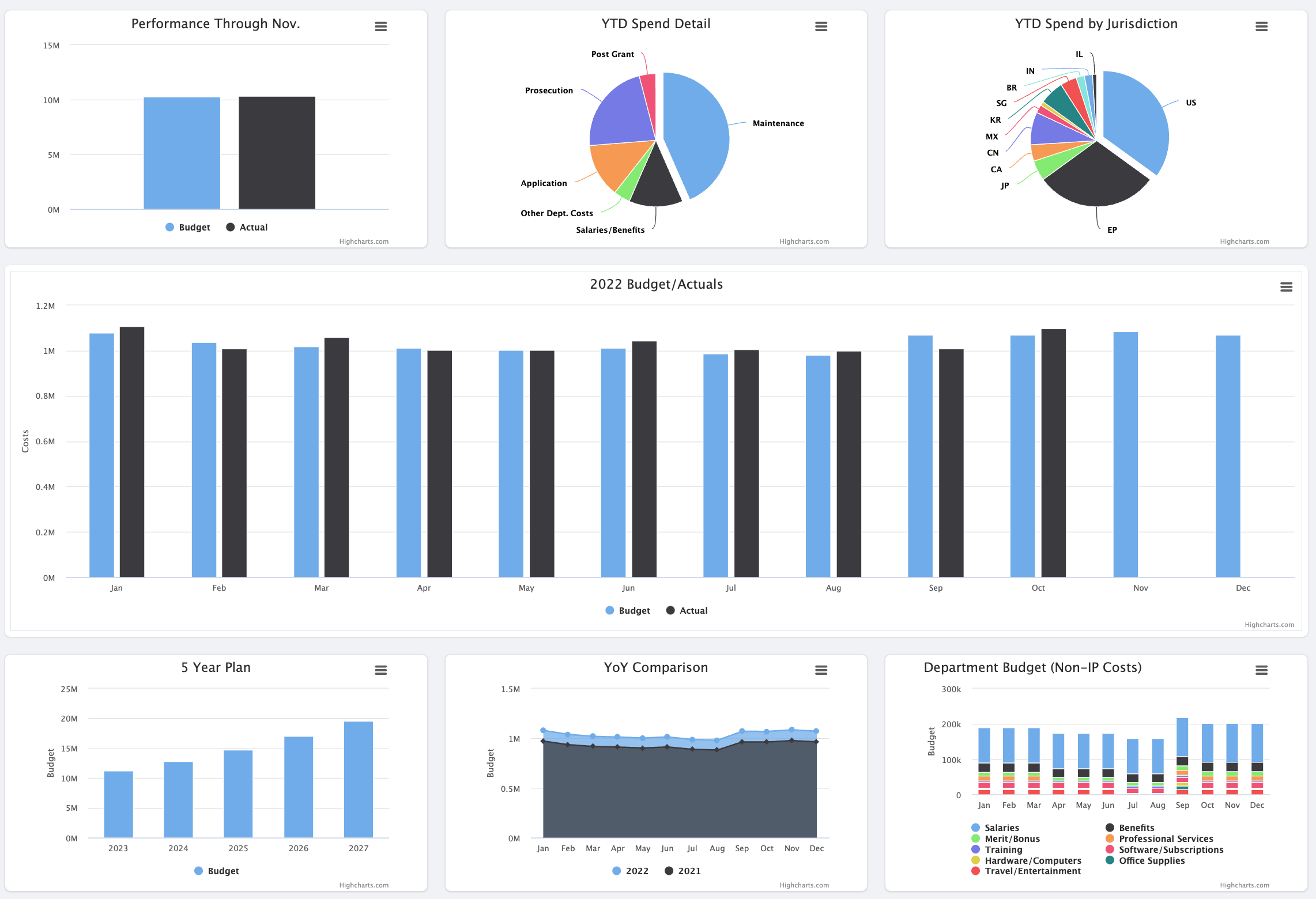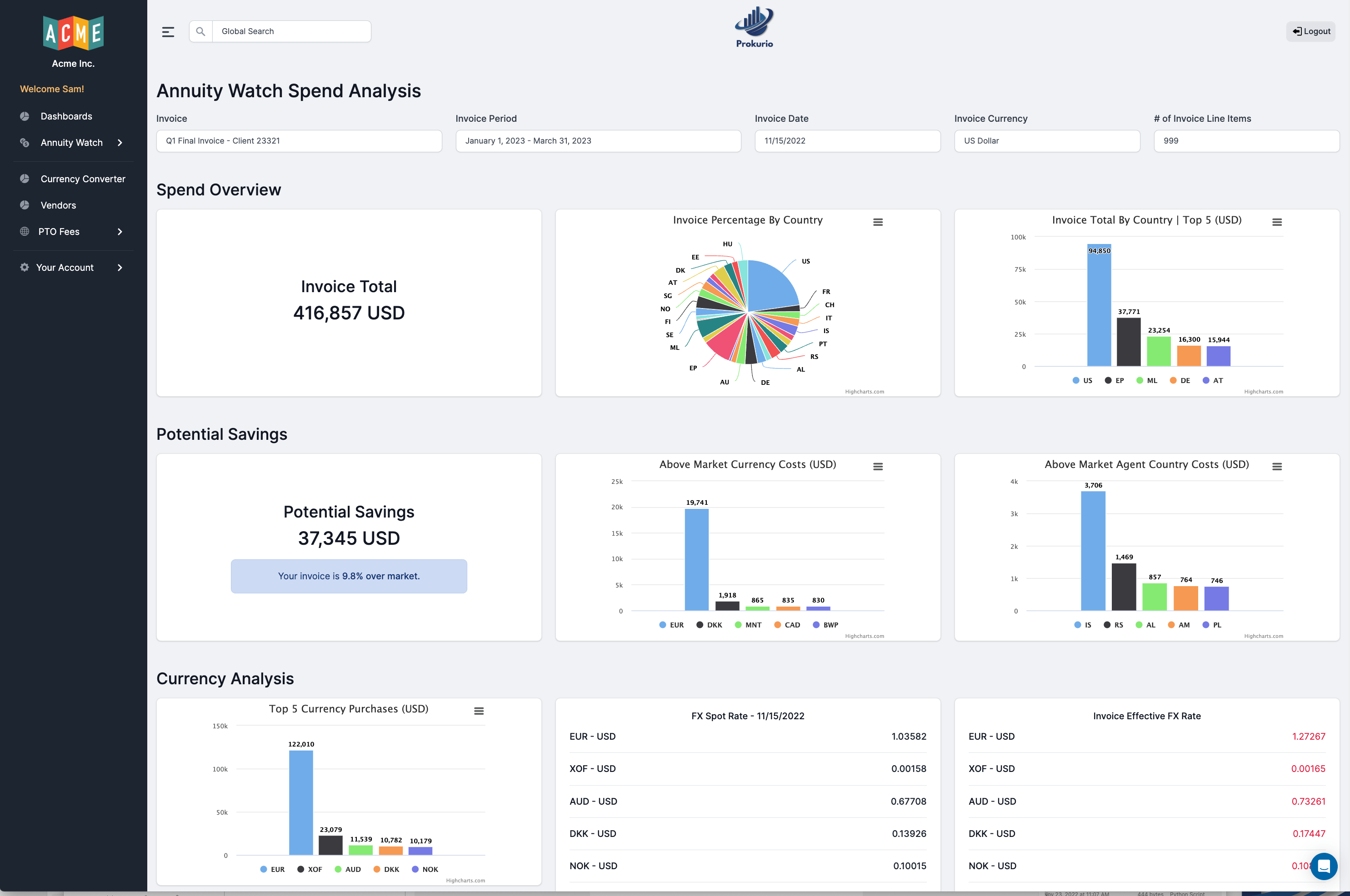 Annuity Watch: Invoice Analysis and Benchmarking
Nobody Does Invoice Analysis Like Us
Prokurio comes standard with a best-in-class collection of PTO fees, international agent costs, and Foreign exchange capabilities.
You can instantly identify excessive currency costs and above-market agent and country fees.
Budget Simulator: Flexible Modeling
You Can't Lead If You Don't Plan
Model and share unlimited "what-if" scenarios. Easily change assumptions and see the results immediately.
Quickly understand the short and long-term financial impacts of your strategic filing and maintenance decisions.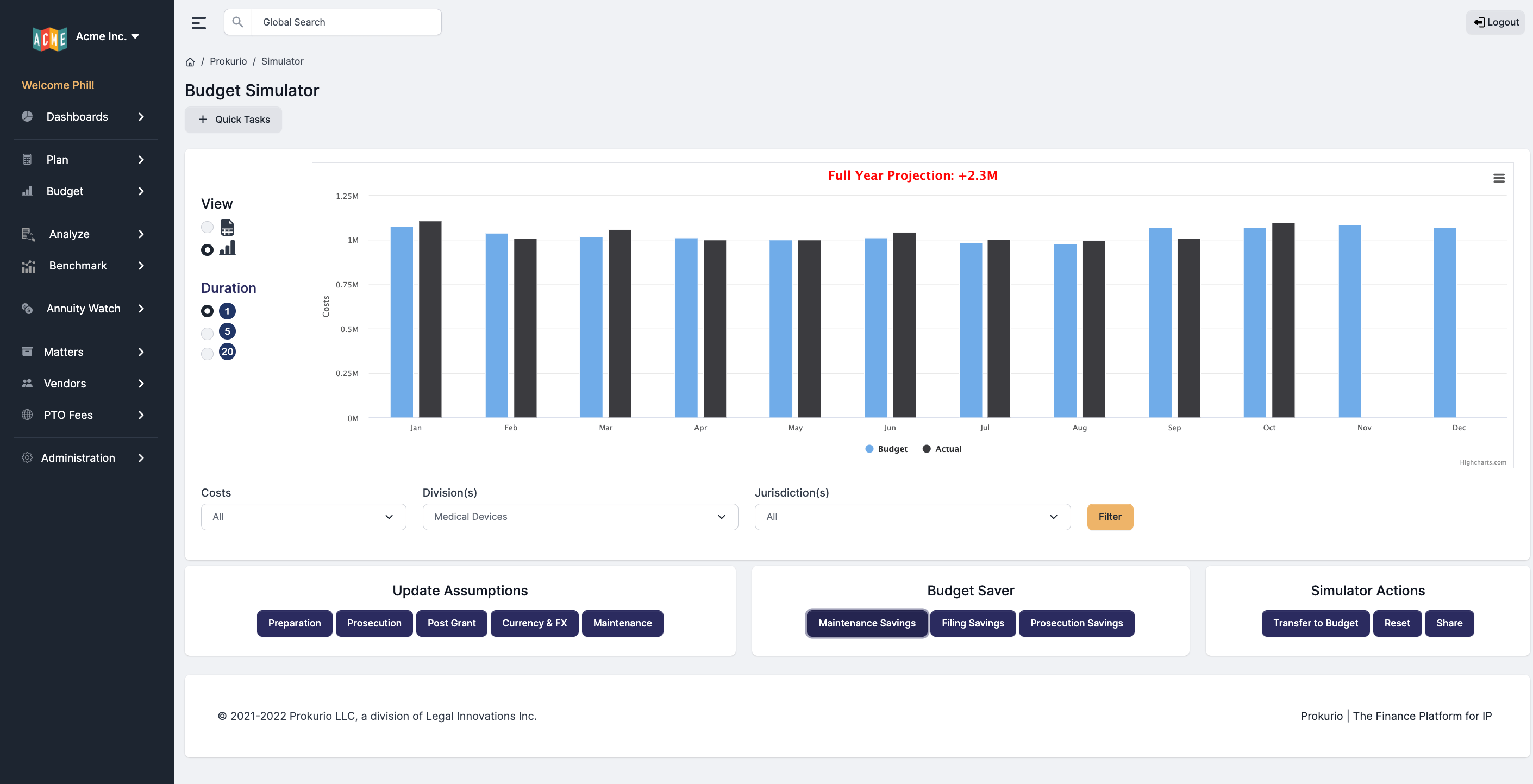 Budget Saver: Revolutionary budget control
Advanced Budget Management
Easily keep track of actual spending versus budget and quickly replan when strategies or unforeseen costs arise.
No more fire drills when the inevitable budget challenges pop up throughout the year.
Want To Take A Deeper Dive?